How the Conway Buckle works
We use a conway buckle on the nosestrap as it is one of the most easily adjustable types of buckles available making it possible to have the greatest amount of adjustability without the bulk of other types of stitched in buckles.
But how to adjust them can take some getting used to so here is a guide on how to fit them correctly.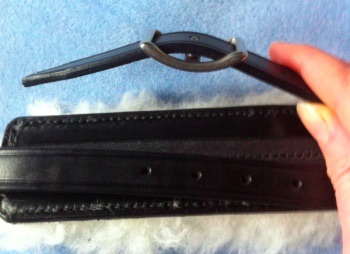 Place the first strap of the noseband through the buckles and align the desired hole with the buckle prong.
Thread the other noseband strap through the buckle from the opposite side.
It can sometimes be made easier by holding the first strap out of the way with your thumb.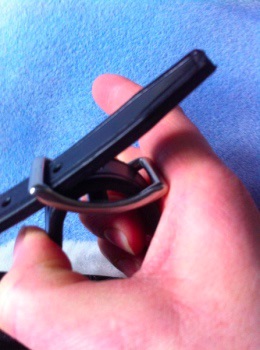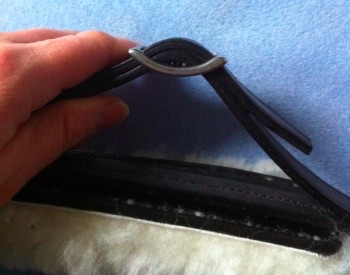 Align the hole in the second strap with the prong on the buckle.
Press both straps firmly onto the prong of the buckle until you feel them almost click into place.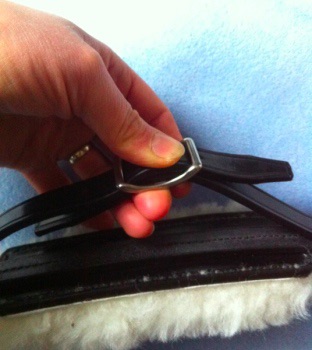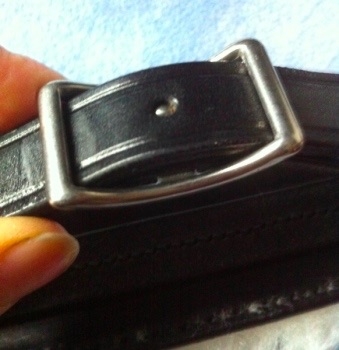 The prong of the buckle should be visible in the top leather strap and there should be no gap underneath between the straps and the buckle.
Showing correctly fitted with No Gap and incorrectly fitted with a Gap underneath the straps