So this is Lina - she's 17 years old and is a five gaited Icelandic mare. If you haven't met Icelandic's before - as well as walk, trot and canter, they can also have two extra gaits tölt and pace! I've had Lina nearly four years and about two years in we were trying different bits, nosebands and such; then one day I just made the decision to try bitless. I dabbled with a few options but really wanted something that gave us different options to experiment with; and we've been riding in the Orbitless ever since!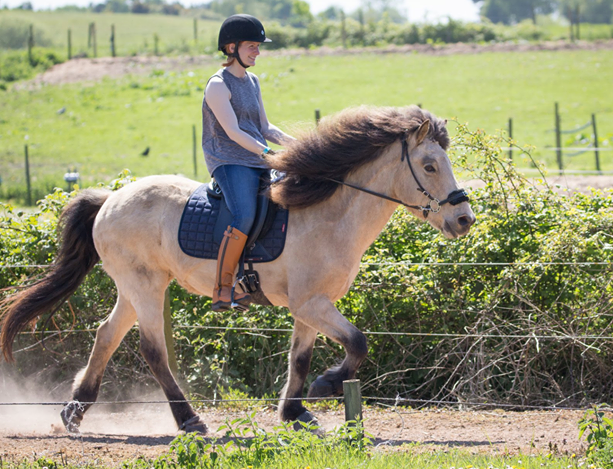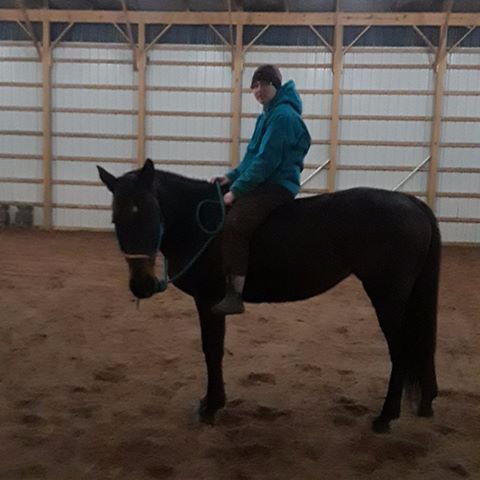 Missy and I have been a close team for three years now. When I meet her she was at her lowest, a seven year old, underweight thoroughbred with only 20 rides on her at an auction. She was one of the most relaxed horses amidst the chaos, with the sweetest look in her eyes. I never thought I'd be the winning bid but before I even knew it Missy became mine, and I finally had a horse of my own. I have spent those three years doing most of her training myself, with some help from a good friend of mine, the both of us learning along the way. When I first started riding Missy, we started out bitless but as she got out of hand this recent year I made the choice to switch to a bit. I hate putting it on her as I know she hates it too. Now that she is back on track and showing improvement I believe it is time to go bitless again. I think Orbitles is the right choice for both of us. As I continue to work towards my goal as a professional trainer I am excited to use Orbitless on every horse I work with, as I see bitless will always be the compassionate option in the long run.
I met Grand 5.5 years ago as a one eyed unstarted youngster. My aim always has been to help him become a well balanced horse who enjoys his life. However, there have been plenty of setbacks, but we do our best to overcome them. He has recovered from plenty of trauma, he is the sweetest horse in the stable (even though he has suffered from a human hand - the eye).
I want to show others that alternate tack and training methods can be used to aid creating a soft and responsive well balanced horse and hopefully towards the end of season we can do a bitless dressage or jumping test in our new Orbitless. I want to give hope to more people - believe in yourself and your horse, even if he/she looks less than perfect. They are all perfect in their heart, and if you treat them right, will give their heart for you!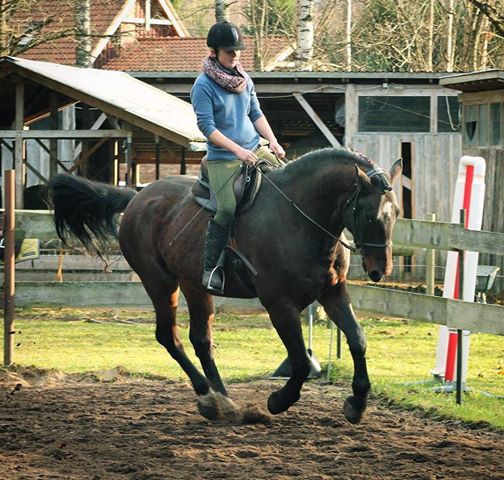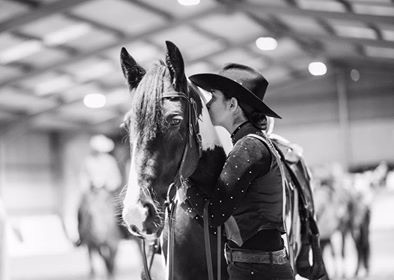 I bought Issy 3 years ago after suffering a loss of confidence, thinking I was downgrading getting a cob - how wrong was I! In our time together we've gone from jumping 35cm to competing 90cm, attempting our first xc to jumping double clear at our first BE80, from intro to medium dressage, and last August attended the western nationals placing in every class!

Around this time last year I was struggling with something not being right, Issy was tense, spooky and charging around and I was loosing my confidence. When I considering using a stronger bit, I realised I was doing it all wrong! I went back to natural horsemanship and adventured into western riding and the change was amazing, we were both more relaxed and listened to each other.