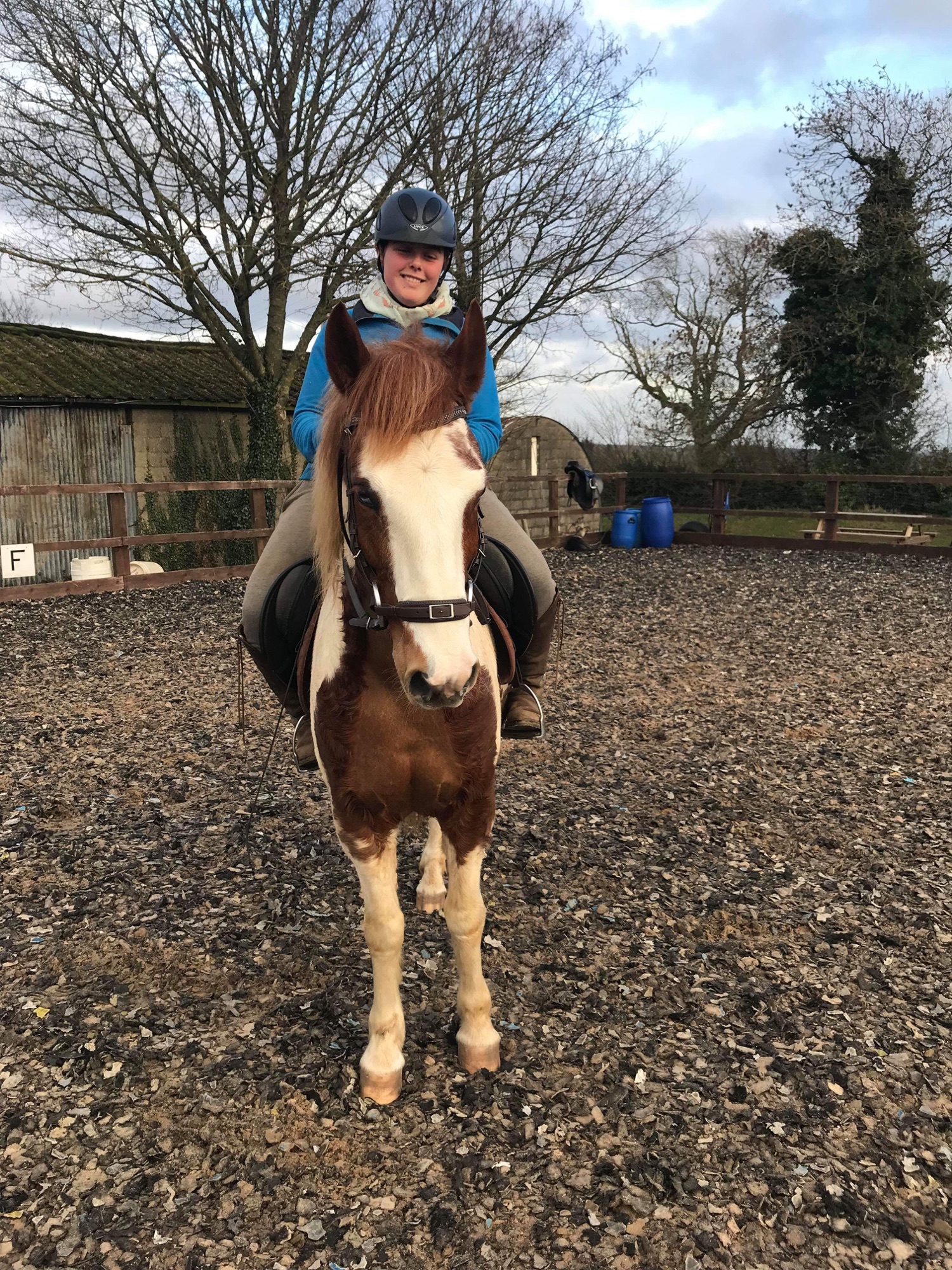 Area Covered: Based at Top Barn Horsemanship Centre, Cirencester, Gloucestershire, UK
Contact Email: [email protected]
Contact Telephone: 07920805417
Website: Top Barn Training
Details: Rhian is based at Top Barn, as livery manager and also offers tuition in various aspects of horsemanship . Rhian's work has been hugely influenced by Buck Branaman and she can often be found at his UK clinics. Her passion is ensuring all horses have a great foundation to build on. When teaching, her style is creative and fun, so neither horse of student can become bored. Rhian's focus is ensuring good ground manners which is essential for the safety and wellbeing of horse and rider. This is also key to develop rider confidence. With clear ,concise goal setting and the ability to adsor to individual needs, Her teaching style ensures students achieve progress with a relaxed horse and fulfilled rider.
Rhian now teaches under the Top Barn Training brand and offers lessons either in the arena or using other facilities at Top Barn. This includes two roundpens , various obstacles in our play ground which will test horse and rider, whilst having fun and developing your relationship( this is season dependent.)During the lesson you will be taught to hunt a feel with your horse in an effort to get them as light and responsive as possible both on the ground and under saddle.
Rhian continually attends clinics hosted by various trainers to ensure her own Horsemanship development and that if her horse orbit.